Individual
Health Insurance provides protection against sickness or accidents. Health insurance covers a wide variety of expenses including hospitalization, surgery, office visits, lab/xray and prescription drugs. Plans can be customized to provide maternity coverage, or include the tax benefits of Health Savings Accounts.
Medicare Supplements are designed to cover the gaps in Medicare. These gaps include deductibles and coinsurance which could be significant. Supplements are available to anyone covered by Medicare, (age 65 or older, or disabled at any age). Please call us for a quote.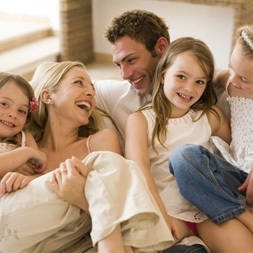 Life Insurance comes in many forms. The two most common types are Term-life and whole-life. Temporary needs are served best by term-life. Whole life plans cover long-term commitments. A complete examination of your personal needs should be done to determine the proper insurance for each individual.
Dental Insurance is an affordable way to maintain important oral health. Dental insurance provides coverage for regular visits and x-rays which can reduce the risk of permanent damage and help avoid more costly treatment later on. Studies have shown that proper dental care improves overall health, and increases the ability of children to excel in school. Individual dental plans offers access to affordable dental insurance plans for a wide variety of individuals, making it possible for everyone to receive proper dental care and improve overall health. Our online portfolio features insurance quotes from the top carriers in the industry, including Delta Dental, Standard Life, Madison Dental, Careington and many others. To find an affordable dental plan that meets your needs, please submit your zip code in the link above and we will do the rest!
Disability Insurance provides a fixed income while an individual is unable to work and recovering from a serious illness or long-term illness. This income can be used to pay expenses not covered by health insurance, such as mortgage or utility bills.
Vision Care. Besides providing glasses or contact lenses, Vision plans provide annual vision exams that can detect early warning signs of lupus, diabetes, high blood pressure and high cholesterol. Vision plans help cover costs of yearly exams, glasses frames or contact lenses.
Short-term Health Insurance is an affordable way of purchasing health insurance to core gaps in coverage. These plans are perfect for recent graduates, seasonal employees or individuals between jobs.
Long Term Care is insurance that pays for medical and personal services for chronically ill or disabled persons. Covered services may include nursing home care, home health care, adult care and respite care.
Travel Health Insurance provides for emergency medical care, evacuation costs, repatriation of remains and accidental death & dismemberment while traveling outside of the United States.